Glass, Sandblast and Paint
Heavy equipment like bulldozers, excavators, motor graders and skid steer loaders faces a constant barrage of dust, dirt, debris and exposure to the elements. Over time, these can take a toll on a machine's appearance. Fortunately, a new paint job can make a battered machine look like new, preserve its finish and prolong its life span.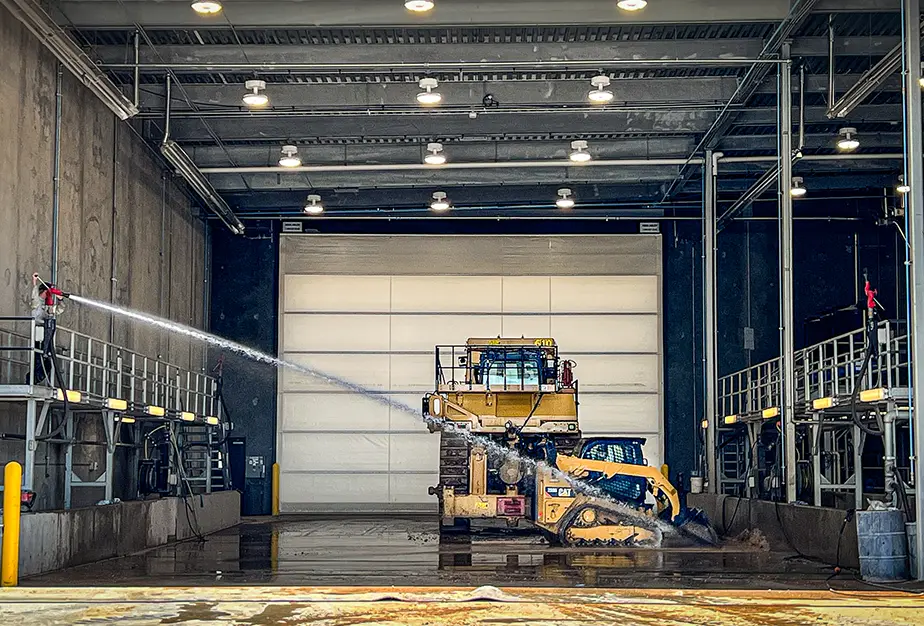 We have built a new wash, paint and sandblast building to speed up the process of getting your equipment into and out of our service center. Each bay was designed to fit a 794 truck bed!
Paint booth is: 46′ wide x 100′ long with 35′ wide doors
Sandblast booth is 46′ wide x 75′ long with a 37′ wide door
Wash bay is:  37′ wide by 100′ long with 35′ wide doors. It also has 4 high volume water cannons mounted up on 2nd level catwalks, undercarriage spray bars, and recycles the water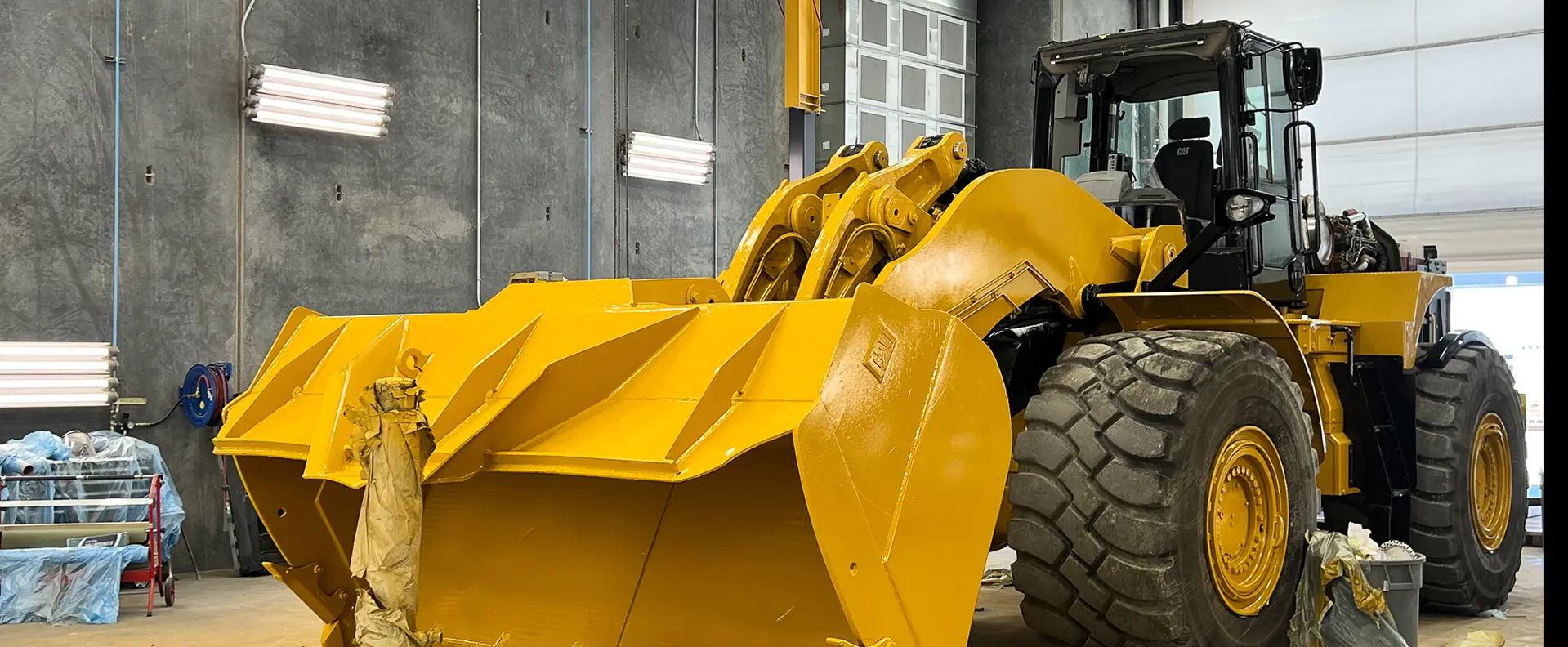 Our paint booth is 46′ wide x 100′ long with 35′ wide doors that will accommodate a 794 Haul Truck bed.