Cat® ToughGuard™ Hose
Maximum performance.
Maximum economy.
With cover abrasion being the leading cause of hose failure in rugged environments, hydraulic hose frequently requires greater abrasion resistance than standard rubber-covered hose can give. Cat® ToughGuard™ Hose offers abrasion resistance far exceeding the capabilities of standard hose.
A polyethylene exterior provides increased resistance to abrasion caused by hoses rubbing together or against other abrasive materials.
Additionally, this cover:
Eliminates the need for nylon or plastic add-on protection in most applications
Does not sacrifice minimum bend performance
Offers protection against chemicals and weathering
Is compatible with Cat XT™ Reusable Couplings
Uses existing clips and grommets
Has tested to two-million abrasion cycles without failure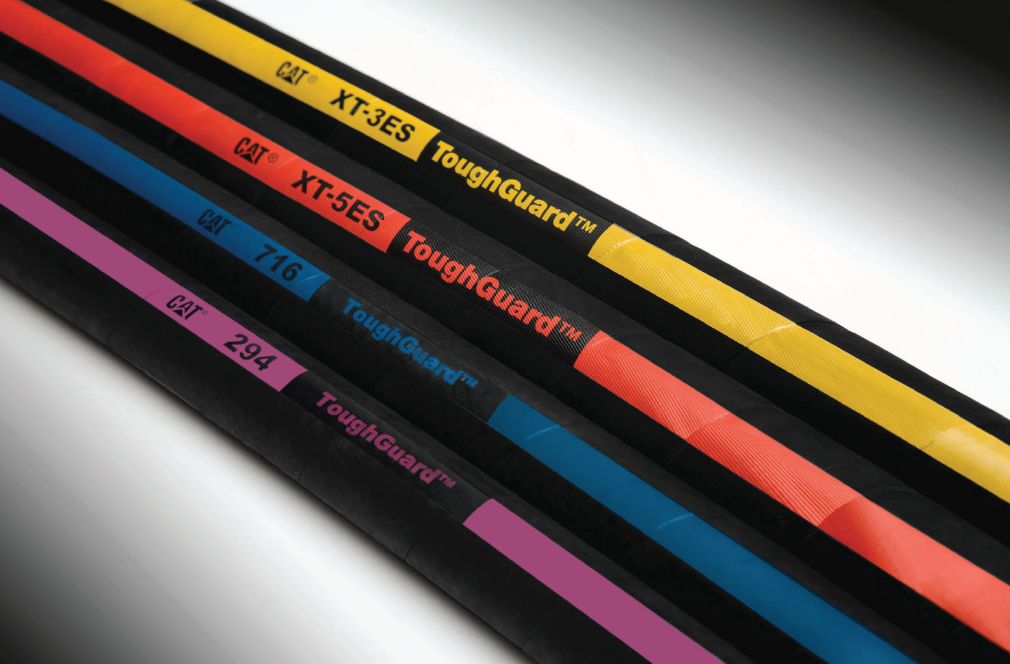 When it comes to hydraulics, you want the safest and most reliable components on your machine.
THAT'S WHY CATERPILLAR OFFERS SUPERIOR HOSE SOLUTIONS.
5 Reasons to Choose Cat® Hose Assemblies
UNRIVALED EXPERTISE
RIGOROUS TESTING
RUGGED DESIGN
UNMATCHED SUPPORT
METICULOUS MANUFACTURING
  * The International Standards Organization (ISO) abrasion resistance test requires a 50N (11 lb) steel tool to be cycled back and forth along the length of the hose until the cover wears away to the point of wire exposure.