All the Cat® Parts You Need.
Wheeler Machinery Co. would like you to have a convenient and easy way to order parts. By using Parts.Cat.Com, there is no need to pick up the phone or leave your desk. Now with the next evolution in buying Cat parts online, it's easier than ever to care for and maintain your fleet. Our online parts counter is open 24/7 at Parts.Cat.Com.
Make Wheeler Machinery your trusted Caterpillar parts dealer and try Parts.Cat.Com today!
For detailed "How To" information, view our Parts.Cat.Com tutorials HERE.
Ordering Cat Parts Online
Whether you need supplies for regularly scheduled maintenance services or a part to complete an emergency repair, it pays to have a comprehensive source for everything you require. The Wheeler Machinery Co. Cat® Parts Store is a valuable tool for streamlining your ordering process, so you spend less time searching for parts and more time running your business.
From essentials such as fluids, filters, belts, and batteries to electronics, cabs, engine components, and attachments, you'll find solutions for virtually any type of machine or repair. We offer engine parts, hardware, planned maintenance kits, shop supplies and more.
In addition to hundreds of thousands of different options in new Cat parts for sale online, we also carry Cat Remanufactured, Cat Certified Rebuild, Cat Classic and Cat Genuine products. Our goal is to help you find a high-quality OEM replacement that fits your specifications and your budget. If you don't see what you need exactly, let us know and our knowledgeable representatives will assist you in finding the right solution.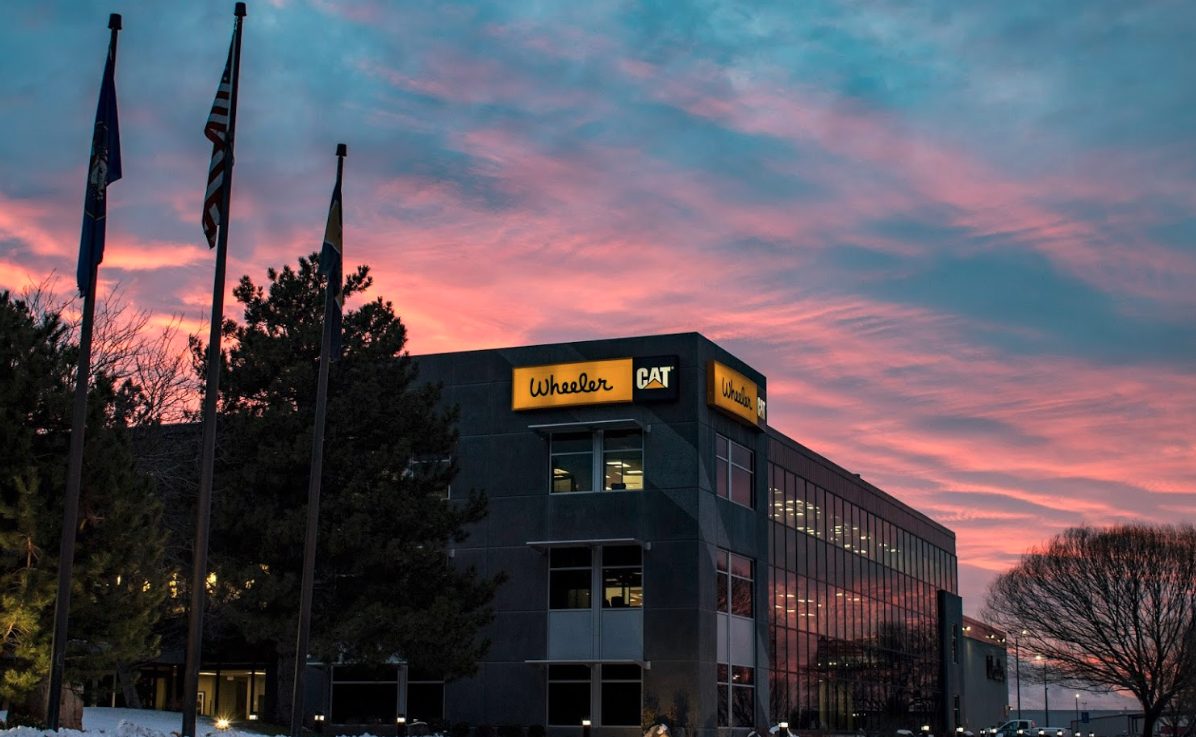 Benefits of Using the Cat Online Parts Store
The Cat Parts Store makes it possible for fleet owners and operators to find parts from a computer, tablet, or mobile device 24 hours a day, seven days a week. Find the part you require by entering a serial or item number into the system to view pricing and availability in real-time. Whether you are performing preventive maintenance on compact construction equipment or need to repair or rebuild an on- or off-highway truck, you can move forward quickly to eliminate downtime and loss of productivity.
Registering an account with Wheeler Machinery Co. is free and provides the flexibility to place orders within a few clicks with a saved credit card on file. Use the straightforward user interface to view current and past transactions, track shipping, make returns and more. The system is easy to navigate and loaded with resources to help you manage your equipment parts purchasing.
Shipping Option to Our Drop Box Locations
Wheeler Machinery has numerous drop box locations that you can have your parts orders delivered to. Simply select the drop box from the drop down menu on the Shipping Options page on Parts.Cat.Com  You can view all of our drop box locations here.


Parts Returns Policy
On occasion, you may find that you have purchased parts that you do not need. When this happens, Wheeler Machinery Co. will take the parts back and give you a credit to purchase the parts you need based on the return policy found below. This policy is effective as of September 1st, 2014 and supersedes any return policies previously used.
For further details and assistance in setting up your account, contact us to request to speak with a live representative.
Have We Missed Anything?
Do you have any questions for us? You can reach our Parts.Cat.Com customer support for more information.
For detailed "How To" information, visit us at Parts.Cat.Com
Check out the Wheeler Machinery location nearest you today to learn more about our expansive selection of heavy equipment parts: