You never know where you'll be when you need a machine repair. It's good to know that Wheeler Machinery Co. is available to perform on-site heavy equipment repair work throughout our operating territory in Utah and parts of Nevada and Wyoming. Our goal is to get your machine up and running as quickly as possible to minimize unproductive downtime.
OUR MOBILE HEAVY EQUIPMENT REPAIR FLEET IS READY TO ROLL
We maintain an extensive fleet of 90 fully equipped field service trucks with everything needed to get your machines back to work. Our vehicles contain overhead cranes, air compressors, tooling, and much more, enabling us to handle a wide range of repair issues. They also carry basic diagnostic equipment, allowing our well-trained, experienced technicians to assess the situation and determine the best course of action. All our trucks have onboard welding rigs.


What Types of Field Repairs Can We Perform?
Wheeler Machinery Co. has the tools, resources, technology, and expertise to take care of many heavy equipment repair issues in the field. Examples of the more common services we offer include hydraulic, engine, and undercarriage repairs and welding and fabrication work.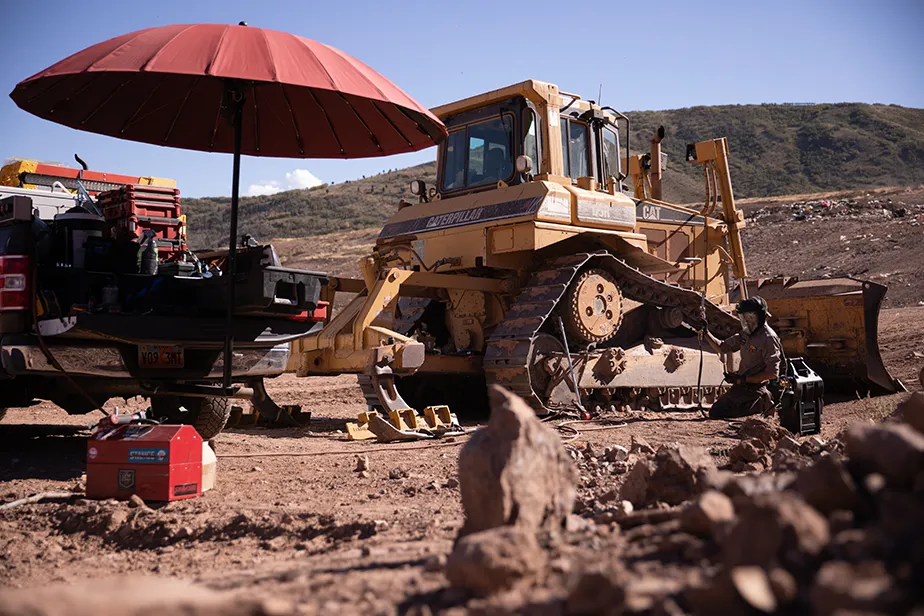 We Make Scheduling Heavy Equipment Field Service Easy
You have several options for communicating with us and setting up your field service, whether you're in the office or at the job site. You can call us, send an email, or engage with our user-friendly online portal. Make sure you have the following information on hand:
Machine make, model, and serial number
The type of part or component that requires service
A detailed description of the issue
The exact location of the machine
Benefits of Construction Equipment Field Service
Our heavy equipment field service can provide several advantages for your business: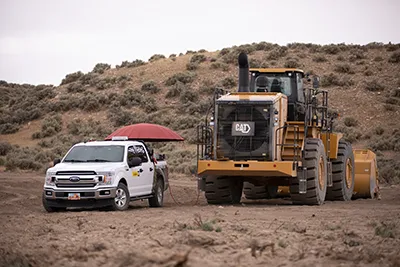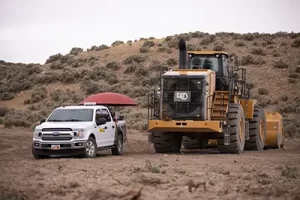 We know time is money in the construction business. When you contact us for field service, we'll dispatch a truck to your location quickly, whether you're at your facility or a remote job site. And with multiple convenient locations throughout our operating territory, we're almost always nearby.
Our service eliminates the need to haul your machine to the shop for repairs. You won't have to worry about damage during transport or taking crew members away from an important task to do the hauling. If it turns out that your equipment requires more in-depth shop work, we'll take care of moving it for you.
Our field service isn't just for emergency repairs. Our fleet also includes eight lube trucks, enabling us to perform oil changes, lubrication and other routine preventative maintenance tasks at your location.
You'll feel better knowing that help is always available to keep your heavy equipment productive and in peak working condition.

Learn More About Our Field Service Offerings
Contact the location near you to learn more about our heavy equipment field service:
Let the experts at Wheeler Machinery Co. take care of all your equipment repair needs!