Aerial Lift Service & Repair
Finding the right servicing solutions is vital to getting the most value and performance from your aerial lift equipment. When you need lift maintenance or repair services in Utah or the surrounding areas of Arizona, Nevada and Wyoming, turn to Wheeler Machinery Co. We can provide the solutions you need to maximize your operational uptime and protect your equipment with a range of service capabilities.
We work with clients throughout the region to provide local support for businesses like yours. Our team can address a broad range of service requirements. Whatever you need to get your equipment back to work, count on our experts to help keep your aerial lifts in ideal condition.


Why Choose Us for Maintenance Services?
When you need a reliable equipment service provider in Utah, we have you covered. At Wheeler Machinery Co., we understand that you depend on your aerial lifts for daily operations. Our priority is to deliver the timely support you need to minimize downtime and improve your bottom line.
Working with us can provide you with several key advantages, including:
Expert troubleshooting and repairs from certified technicians with unparalleled knowledge of the aerial lift brands we service.
Increased equipment service life thanks to our routine maintenance and repair offerings.
Competitive pricing to help you manage your operating costs and stay within your budget.
Local support from a dealer near you who understands your business's needs and operating environments.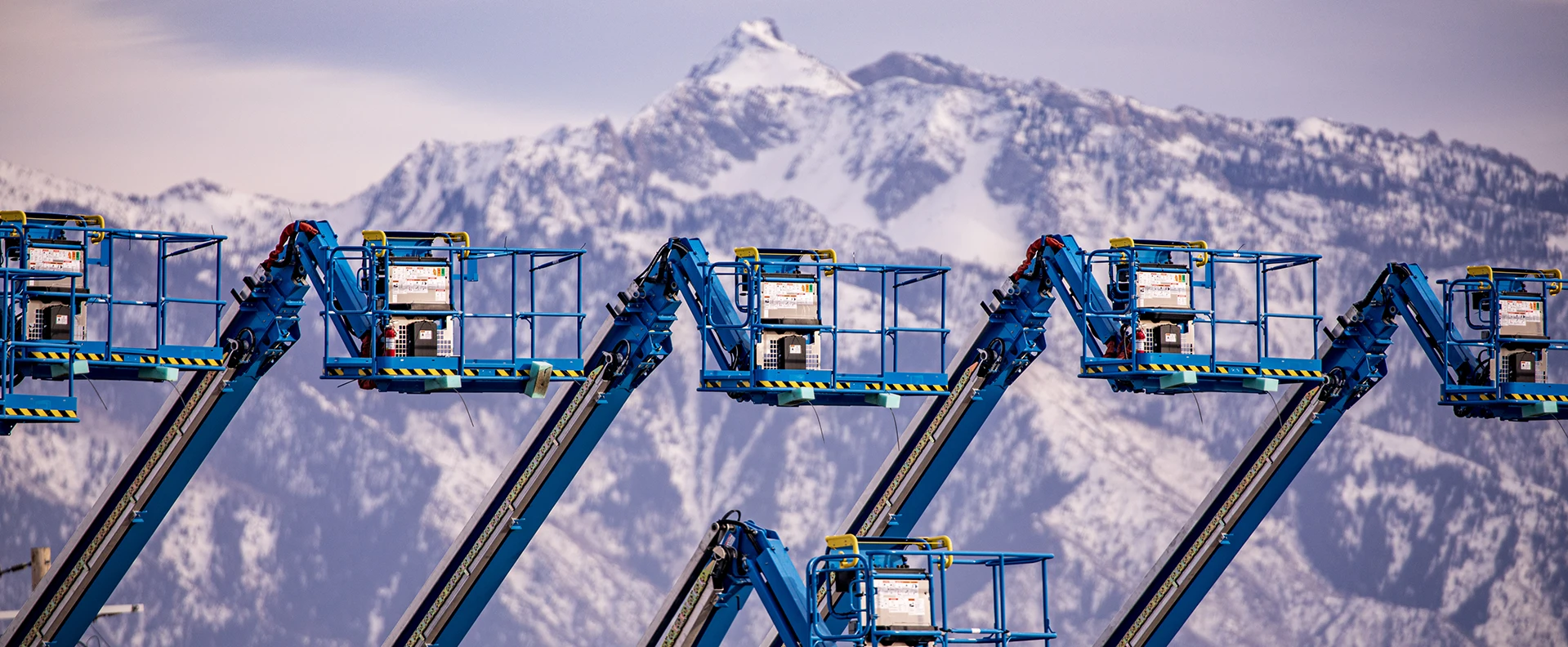 Your One-Stop Shop for Aerial Lift Service in Utah
Our shop services include complete solutions for your repair and maintenance requirements. Our highly experienced technicians can tackle many different projects to maximize your equipment's efficiency, safety and longevity. We specialize in multiple lift brands, including Genie and JLG, so you can be confident we're equipped to work on your specific make and model.
If you need aerial lift repair service, we have you covered with expert solutions at our shop locations. We can also provide ongoing aerial lift maintenance to prevent potential issues proactively and keep your equipment in top condition. With regular servicing, you can maximize your equipment's longevity and help keep it running smoothly for long-term use.
Take Advantage of Our Field Service Options
Do you need urgent repair services or preventative maintenance in the field? We also offer mobile servicing solutions and can send a skilled team to your location to work on your equipment. Simply reach out to us for field service for timely assistance to address your equipment needs.
Trust us for prompt and accurate on-site services that can rapidly restore your aerial lift to proper function. We strive to make the process as convenient and speedy as possible so you can get the repair and maintenance support you need.

Ask About Our Aerial Lift Repair in Utah Today
Whenever you need aerial lift services for your fleet, turn to Wheeler Machinery Co. as your trusted service provider. We leverage years of industry experience, a dedicated team, and extensive resources and tools to handle your needs quickly, efficiently and accurately. To make an appointment or learn more about our capabilities, reach out and request service for your equipment or find your nearest shop location today.
Schedule Now