LANDFILL EQUIPMENT
At Wheeler Machinery Co., we're focused on providing comprehensive heavy equipment solutions that provide value and help you grow your landfill business. As a full-service dealer with over 60 years of experience serving hard-working industries across Utah and the surrounding territories, we've built a proud reputation for delivering quality solutions backed by exceptional service and support.
From new and used sales, rentals and leases to parts, accessories, and maintenance and repairs, we provide everything you need to get the most out of your fleet.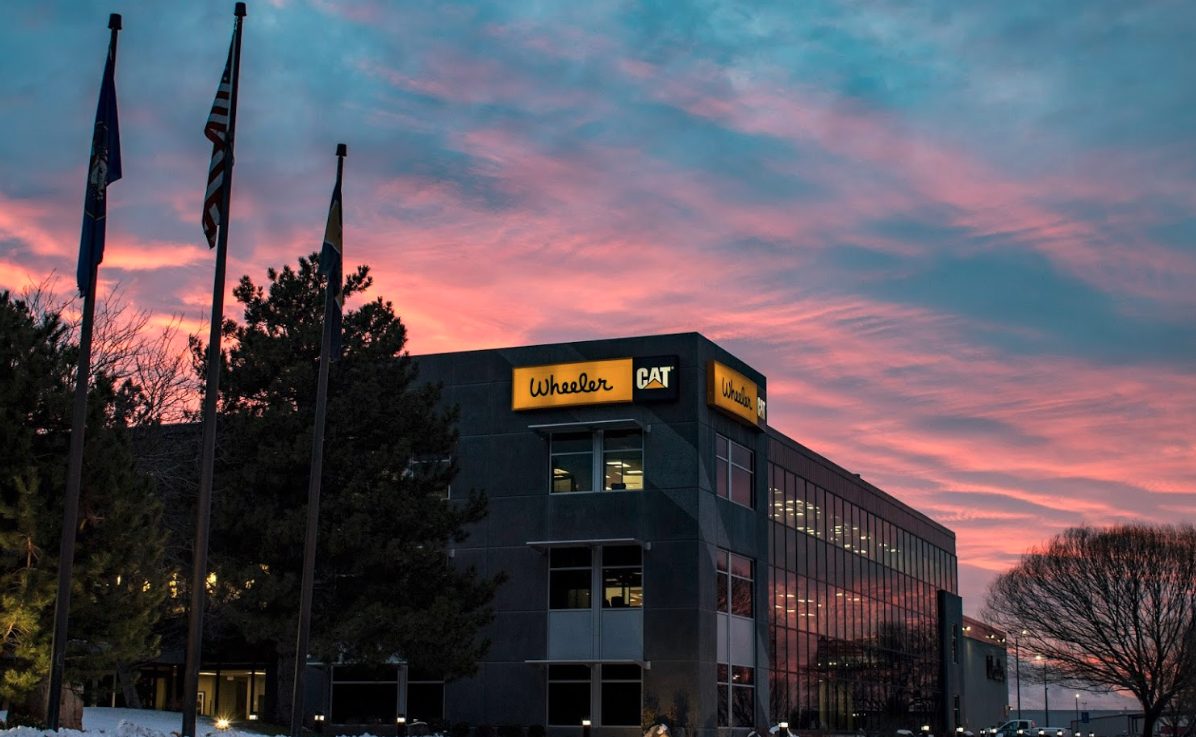 MAXIMIZING LANDFILL CAPABILITIES
To remain competitive in the landfill industry, it's critical to have productive and reliable equipment capable of performing in challenging conditions. For decades, Caterpillar® has been designing landfill equipment to deliver exceptional compaction and the lowest cost per ton to improve profitability. You benefit from advanced technology that reduces rework, optimizes workflow and enhances safety and decision-making.
We offer:
Expert guidance on choosing the most efficient products and services
Access to the latest equipment monitoring and management systems
Purpose-built waste-handling arrangements and work tools
No matter the size of the job site, the work capacity or environmental conditions, every landfill operation faces a unique set of challenges every day. Wheeler Machinery Co. is dedicated to helping you find cost-effective solutions that completely solve problems, to ensure your business is as productive and profitable as possible. Whether you're purchasing new equipment, interested in a preventive maintenance program, or require solutions for having a safer and more organized work environment, our professional team will strive to meet and exceed your expectations.

CAT® LANDFILL EQUIPMENT
As the authorized Cat dealer for the region, we carry an exclusive lineup of new equipment from the industry-leading manufacturer. Our landfill equipment for sale includes a complete range of compactors, dozers, and articulated trucks essential to waste management. We also carry hydraulic excavators, track loaders and backhoes designed and configured for optimal versatility and performance in landfill applications.
If you're looking for a cost-effective alternative to buying new, Wheeler Machinery Co. is also a reliable source for used equipment sales. We typically carry a selection of Cat and Allied landfill equipment tested for quality by our team of factory-trained technicians. When you only have a short-term need or require an emergency replacement, our flexible rentals are an economical way to add to your fleet temporarily.
PARTS AND SERVICES FOR THE LANDFILL INDUSTRY
We are fully equipped to service and maintain all different types of construction equipment and machinery. From preventive maintenance such as fluid changes, tire service and inspections to complex component repairs and system rebuilds, our experienced team of qualified technicians and product support managers is ready to meet your needs at our shop or out in the field.
Plus, with convenient online shopping and a massive selection in stock, we provide access to the parts you need to keep your operation running smoothly.

CONTACT WHEELER MACHINERY CO. TODAY
For more information, get in touch with us online, give us a call, or find the store in your area using our locations page. We'll be happy to answer all your questions and provide a free quote on our landfill equipment for sale.
Contact Us